i redid mine with black suede. Just glued the new stuff on top the old.
---
If you can't blow them away with your brilliance, baffle them with your nonsense.
2nd Gear Poster
Join Date: Sep 2014
Location: Hamilton, New Jersey
Age: 18
Posts: 78
This. I'm working on making a rear seat delete so it doesn't look finished in the picture
---
If you can't blow them away with your brilliance, baffle them with your nonsense.
Seasoned PostWhore
Join Date: May 2007
Location: Mobile, AL
Age: 31
Posts: 3,669
Quote:
Bought a roll of the O'reilly carpet today, definitely a decent match. The factory black seatbelt covers are a hair lighter(Cougar package trays generally don't get UV damage like the Tbirds) but close enough. As said, texture is identical, it's a lot softer though(not a negative). I should have enough leftover to do the door bottoms as well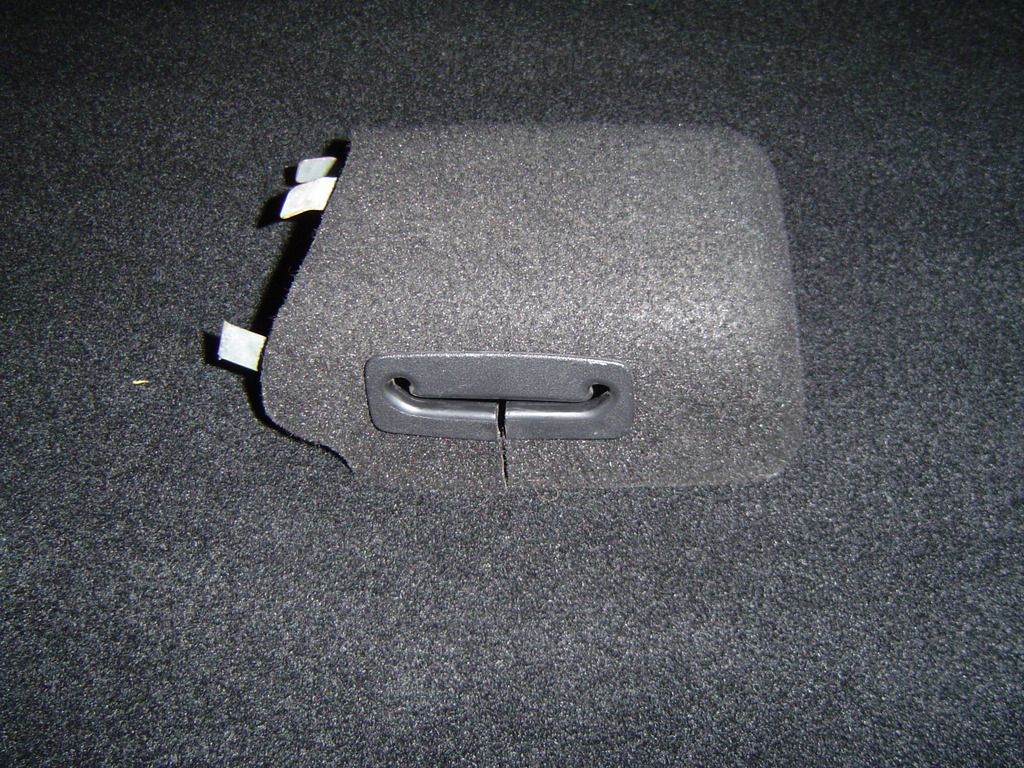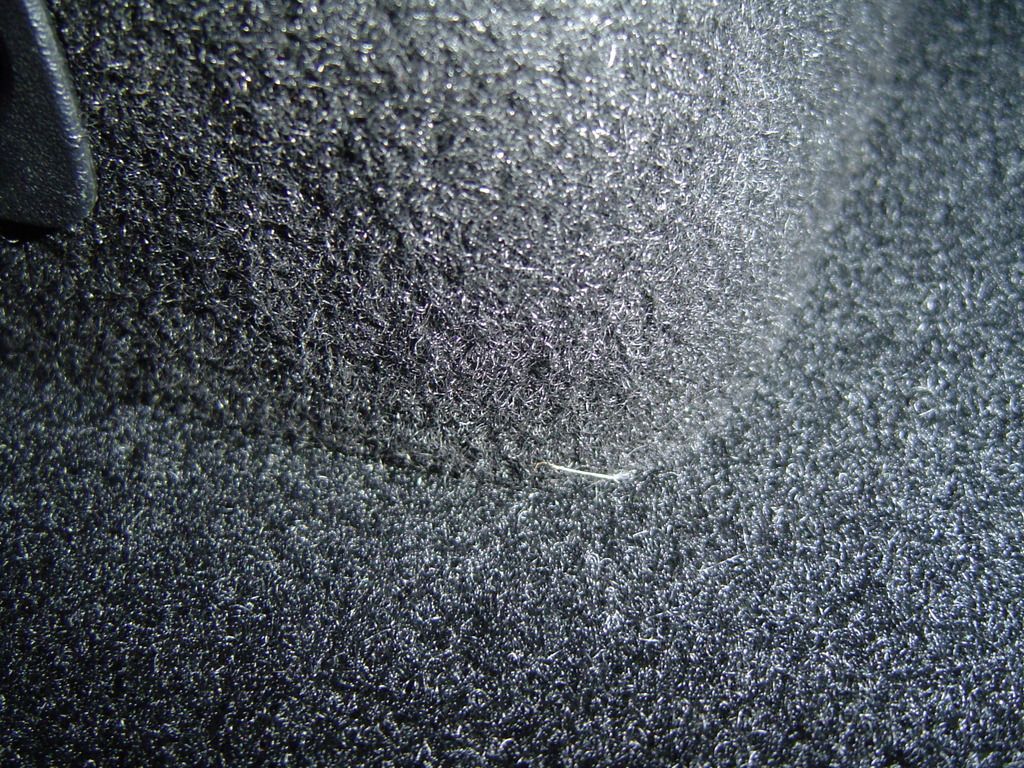 I was thinking the same about the door panel carpets. I found another set of covers that weren't as faded and are a better match. You can darken those up with the SEM spray. Didn't you explain once how to make the rear belts retract correctly? I thought I saw it somewhere before.
---
1994 Thunderbird - 2000 4.2L M5R2 now on the road!!
1995 Thunderbird - 2002 Alum 4.6L SVO - Awaiting transplant...
(Parts donor)
1996 Cougar - 2004 3.9L 4R70W
Slightly Disjointed
Super Moderator
Join Date: Apr 2006
Location: Roselle IL
Age: 28
Posts: 15,315
I'm just going to leave them, the camera flash highlights the difference more than there actually is. I intend to actually pull the old material off from the door panels when I do those, rather than glue over like the deck, since I'm SEM dying the panels themselves.

I'm not sure what you mean about the belts? I just threw in a set from a 93 and they worked without issue. The driver side front belt did have slow/incomplete retraction issues with, which is related to spring fatigue which I cranked some extra tension into, I imagine that would work on the rears as well but never had to do it. The spring is on one the side of mechanism inside anything from a black, blue or white/clear encasement, held to the assembly by 3 molded in tabs, so you just carefully and evenly, whilst keeping your other hand firmly pressed over it, pry up the case using a knife blade and flame blade screw drivers and once all tabs are released rotate it in the direction of tension a full turn, and then push it back down(I wouldn't do more than 2 full turns or it will bind at full extension). Additionally you could rotate the opposite direction, releasing tension - noting the number of turns - and remove the spring and disassemble the whole belt assembly from there, and throw the belt in the laundry. I've not tried that yet myself (the cleaning, not the disassembly) but the theory is all the oils and grime that accumulates on them actually slows down retraction as well.
Currently Active Users Viewing This Thread: 1

(0 members and 1 guests)
Posting Rules

You may not post new threads

You may not post replies

You may not post attachments

You may not edit your posts

---

HTML code is On

---