'94-'96 Instrument Cluster Surround - NO Broken Mounting Tabs/Missing Clips!!
---
I have an instrument cluster surround for a 1994-1996 Thunderbird or Cougar I want to sell. I got it off of a 1996 Mercury Cougar in a junkyard, and I was somehow able to remove it from the donor car without breaking one, single mounting tab or clip off of it! Even the A/C register/vent, which ALWAYS breaks off when I try to remove one of these panels (and, which I WANTED to break off, in this case - I have a black A/C register/vent, which I'll include with the purchase of this cluster surround, that I was going to attach to this panel), didn't break off!
There is one, little plastic nipple thing, just to the left of the rear defroster switch (which, I'll also include with this surround) that is cracked almost in half. But, if you move it aside with your finger, dab some Super Glue on it, then move it back over and hold it until the Super Glue sets, you'll be good to go! I think the only purpose of that little nipple is to line up with some positioning hole in the dash panel, anyway.
Since the dash panels (cluster surround; radio bezel, and shifter bezel) were finished in the interior color on a Cougar (at least, for the 1996 model year - not sure about other Cougar model years), you'll have to refinish it in black to match a T-Bird (that's what I was planning on doing, hence, the reason I have a black A/C register/vent for it). Or, you'll need to refinish it in whatever color you wish it to be.
I'd like $75 shipped for it. As I said, I'll include that black A/C register/vent & the rear defroster switch with the surround.
Here are some pictures of it: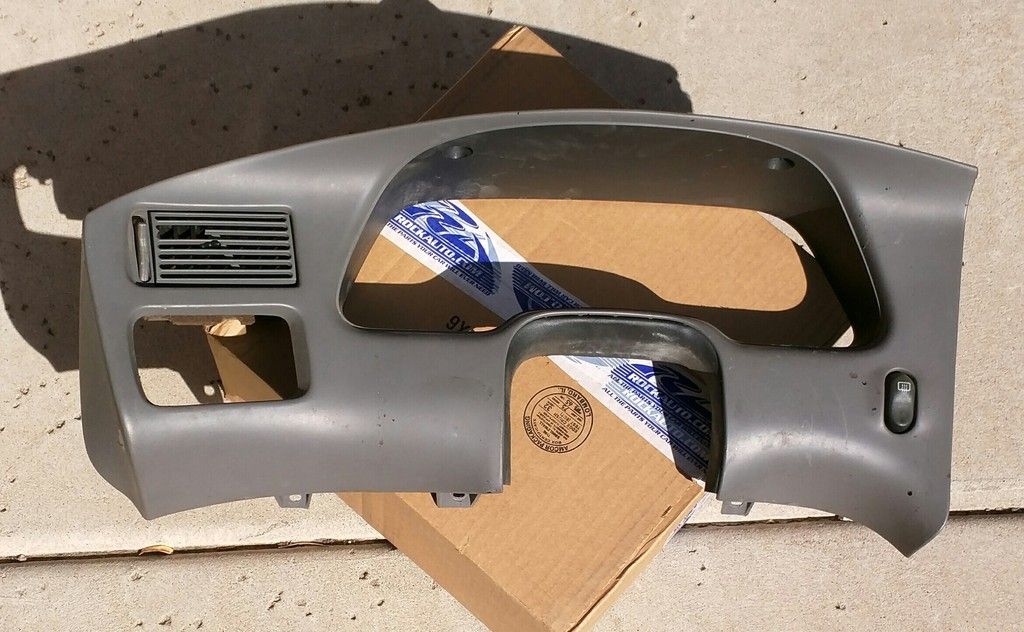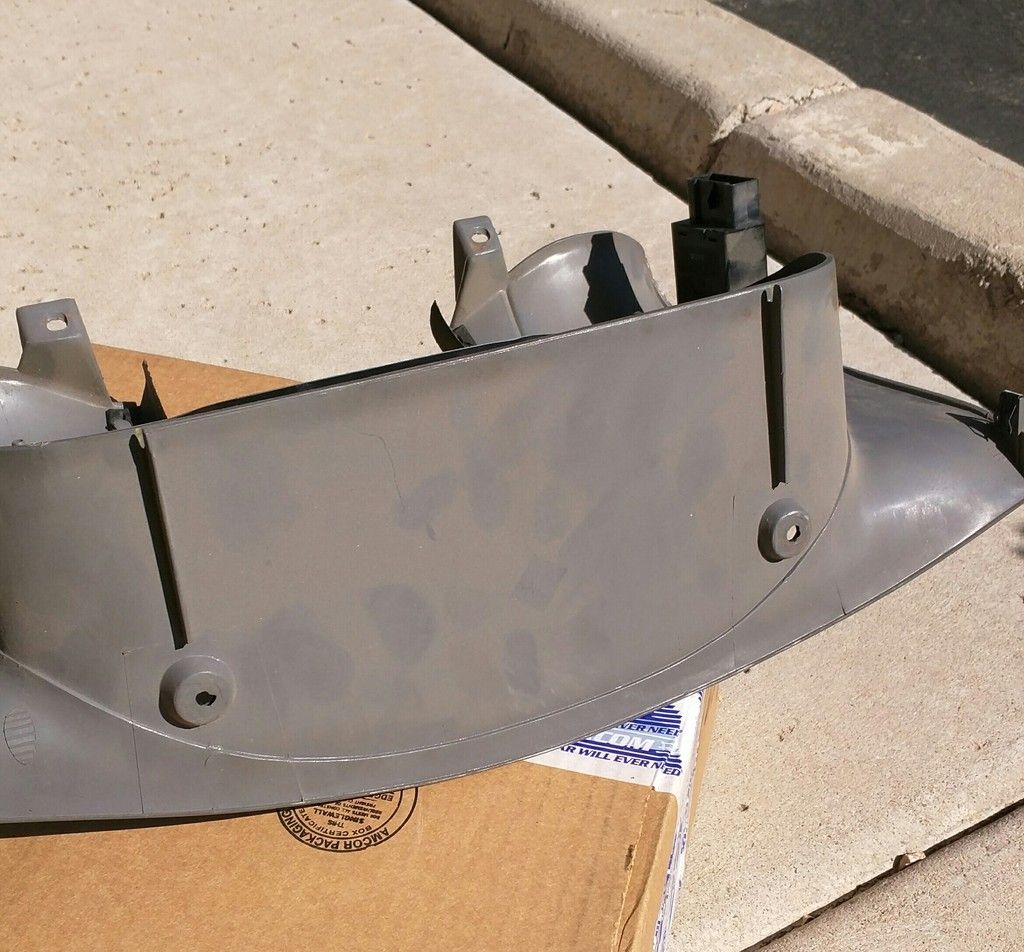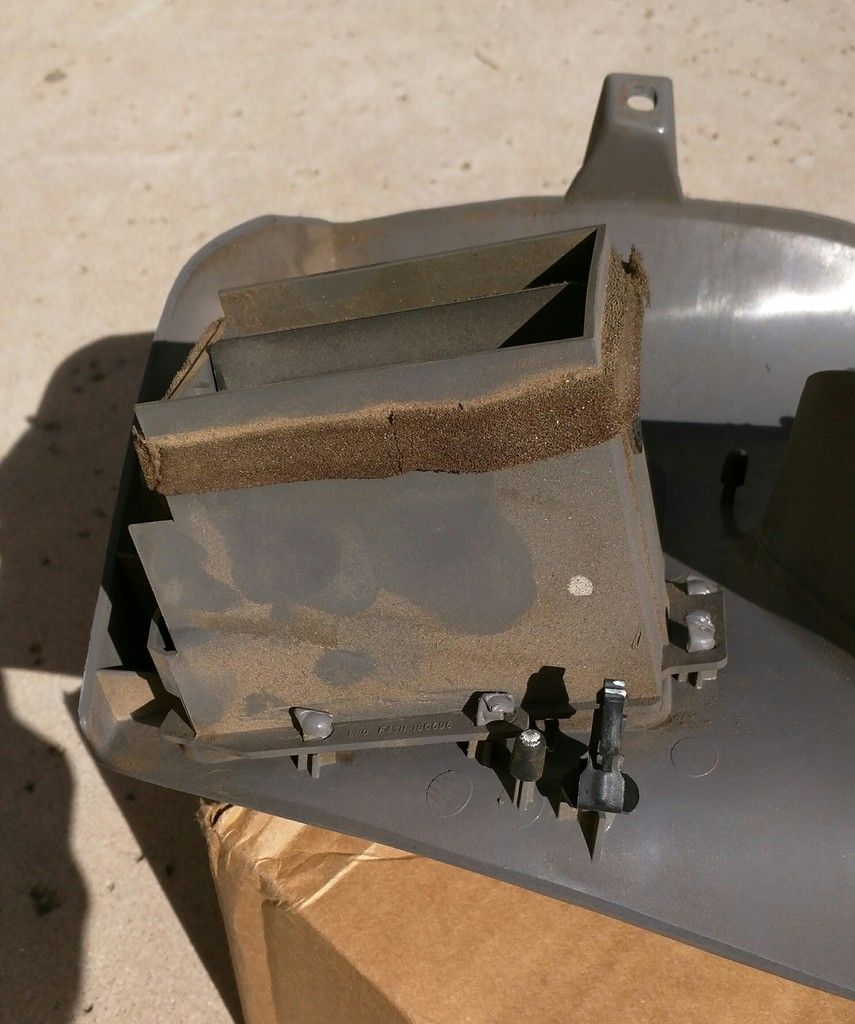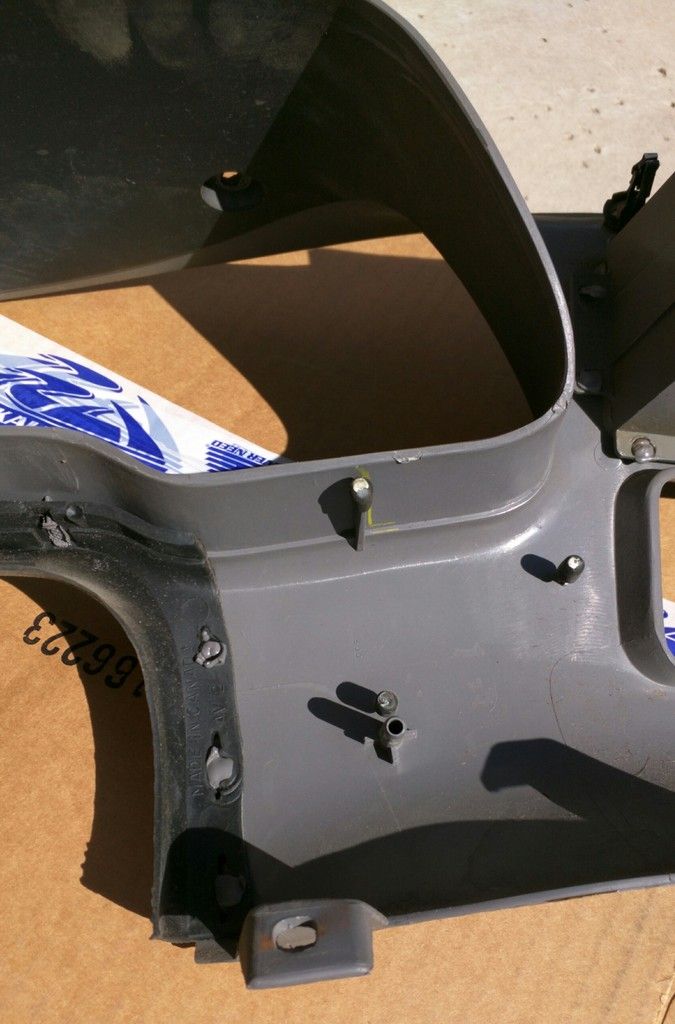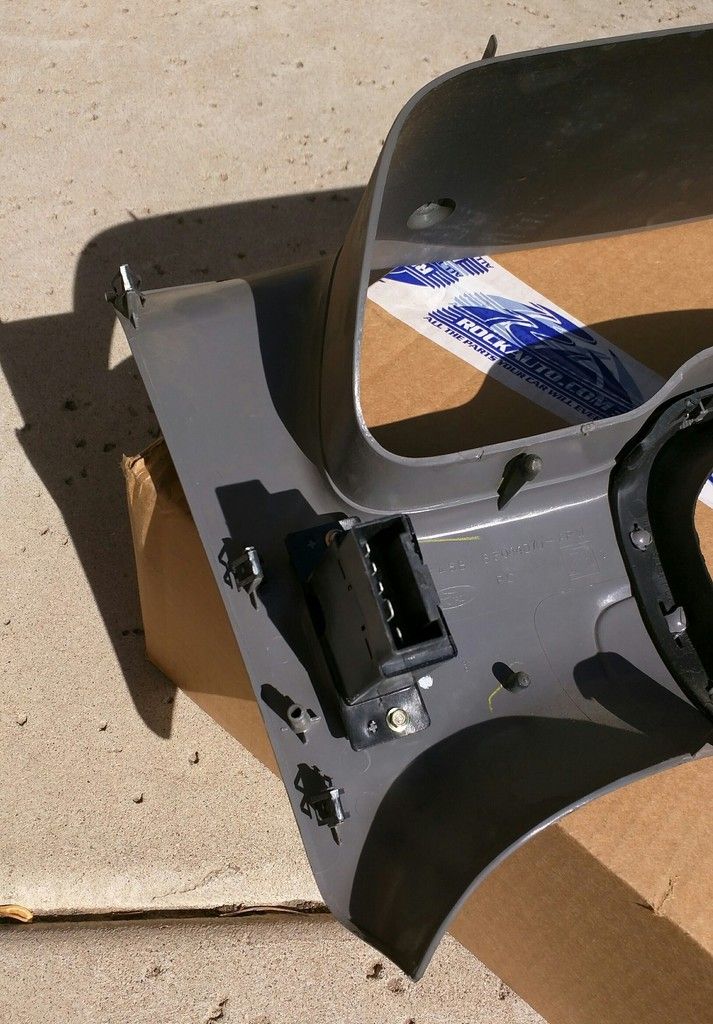 Again, if you'd like to purchase it, simply make a PayPal payment, in the amount of $75, to my PayPal ID:
[email protected]
. Then, please post a reply on here that you bought it, and send me a PM confirming your shipping address.
Thanks,
Dennis
Currently Active Users Viewing This Thread: 1

(0 members and 1 guests)
Posting Rules

You may not post new threads

You may not post replies

You may not post attachments

You may not edit your posts

---

HTML code is On

---